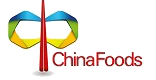 About Us
China Foods Pte Ltd was incorporated on the 8th of January 2014. It is currently the sole distributor for Jia Duo Bao; the number one best selling cooling tea in China. We supply to Hotels, Restaurants and departmental stores island wide. Also our product can be find at selling platforms. Our aim is to bring Jia Duo Bao to Singapore market and to be number one.
Story of JiaDuoBao
Jia Duo Bao was re-branded in 2012 from Wong Lo Kat, the popular Chinese tisane blended by farmer-turned-TCM practitioner Chat Bong Wong (1813 — 1883).

Mr. Wong's venture prospered as his concoction delighted emperors and was said to have restored the health of Zexu Lin (1785 – 1850) – a most prominent figure in the obliteration of the opium trade. In addition to teashop operations, Mr. Wong's oldest son mass-distributed the drink in paper bags. In later years the enterprise experienced change of dynasties, a world war, political turmoil, nationalization then privatization, overseas expansion, maybe mergers and acquisitions too. The trade secret recipe, as stated by Mr. Wong's fifth-generation descendant, Ms. Jian Yi Wong, in this commercial, is now under the guardianship of JDB Beverage Co., Ltd.
Health Drink , Best choice - Jia Duo Bao
The Jia Duo Bao Herbal Tea's notable ingredients include Chinese licorice, mesona, Japanese honeysuckle, heal all, white frangipani, and chrysanthemum, with mesona and Chinese licorice producing the dominant flavors. This is an herbal drink that's supposed to keep your body cool internally during summer time or prevent you from getting "heat up internally" .


The Tea is great for the following:



Lowering of Body Heat


Aid in Digestion


Strengthening of the Immune System


Fighting of the symptoms of Stress
Introducing JiaDuoBao to Singapore
Singapore is currently experiencing a huge influx of Chinese immigrants and tourists. There are many steamboat restaurants now in Singapore too.


With the climate of Singapore in the tropics, many Singaporeans


China Foods Pte Ltd is honoured to be given the sole distributorship for JiaDuoBao.


The intention of China Foods is to introduce healthy canned beverages to Singapore, making all consumers healthy and wealthy .